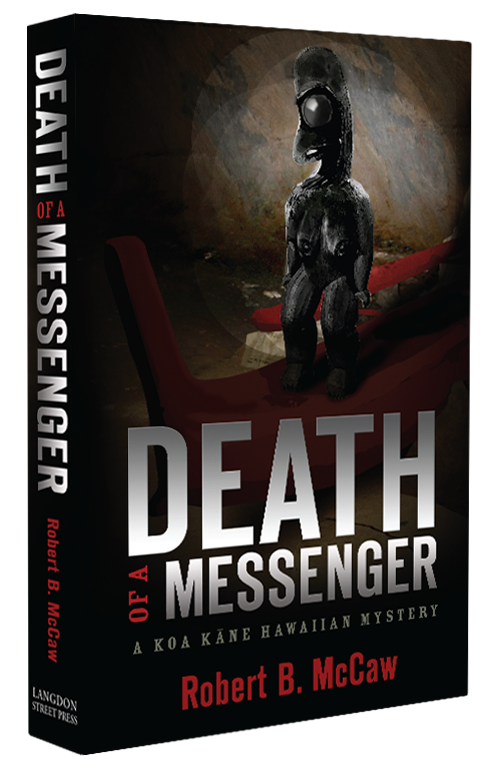 In the land of lava flows and black sand beaches, the Hilo cops get a mysterious 911 tip. Someone's found a body at Pōhakuloa, the army's live-fire training area. In a cave and mutilated beyond recognition—bearing all the hallmarks of ancient ritual sacrifice – it's the grisliest crime of Detective Koa Kāne's career.
From untouched royal burial vaults to the world's largest astronomical telescopes high atop the Mauna Kea volcano, the bizarre case draws Koa deep into his own Hawaiian roots. As Koa probes the victim's past, he must sort through a rich roster of suspects—grave robbers, native activists, thieves and star gazers.
Koa surmounts a host of obstacles as he pursues the murderer—an incompetent local medical examiner, hostility from both haoles (Westerners) and sovereignty advocates, and a myriad of lies. Nothing is what is seems, and Koa must rely on instinct and cunning to zero in on the truth.
Did the victim stumble upon a gang of high-tech archaeological thieves? Or did he learn a secret so shocking it cost him his life and put others, too, in mortal danger?
Will Hilo's most respected native detective catch this sadistic fiend in time, or will the Pōhakuloa killer strike again—with even deadlier consequences?